Quebec and Montreal
by
Covens and Mortier
,

John Gibson
Detail
On Quebec (view)
By: Covens & Mortier
Date of this map: 1760
Dimensions (not including margins): 13 x 27 cm
Dimensions (including margins): 21,3 x 32,3 cm
Condition: Very good. Sharp print on strong paper. Nice colouring.
Condition rating: A+
Verso: blank
On Montreal (map)
By: John Gibson
Date of this map: 1760
Dimensions (not including margins): 18 x 23 cm
Dimensions (including margins): 20,3 x 24,3 cm
Condition: Good. Slight age-toning. Sufficient margins (fem mm missing in top right margin). Centre fold as published.  Nice colouring.
Condition rating: A
Verso: blank
Published by Gentleman's Magazine
Price (without VAT, possibly to be added):
€

300,00
(FYI +/- $366,00 / £258,00)
Unless otherwise specifically stated on this map page, we charge the following expedition costs in euro: 
– Benelux: 20 euro
– Rest of Europe: 30 euro
– Rest of the World: 50 euro
In stock
Quebec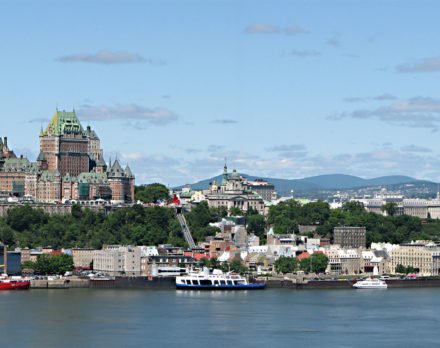 Montreal in The French and Indian War (1754 – 1763)
An interesting war map of the St. Lawrence River from Lake Ontario to Quebec City with two inset maps; one of the city of Montreal showing various public buildings, the other showing Montreal island. General Amherst led an attack on Montreal in 1760 leading to its fall. This map by John Gibson is significant as it was published only one month after the fall of Montreal.
John Gibson
John Gibson flourished as cartographer in London 1750 to his death in 1792.  Recognized as an important late eighteenth-century British cartographer and skilled engraver,  he spent most of his life in prison because of several debts. However, he produced thousands of maps and its best-known work in 1758 was called the pocket atlas Atlas Minimus. He worked also for the Gentleman's Magazine for which engraved different decorative maps. He also published his own work in The Universal Magazine of Knowledge and Pleasure, The Universal Museum and The Universal Traveller.