Polus Antarcticus – Azimuth Projection
by
Johannes Janssonius
,

Henricus Hondius
Rare map of the world from 'below'
Detail
Date of first edition: 1637 (Janssonius in Appendix Novi Atlantis)
Date of this edition: 1639 (Henricus Hondius in Nouveau Theatre du Monde)
Dimensions (not including margins): 43,5 x 49,7 cm
Dimensions (including margins): 49,7 x 54,4 cm
Condition: Very good and sharp copper engraving printed on hard paper. Old coloured. Centre fold as published. Wide margins.
Condition rating: A+
Verso: text in French
Map reference:  Van der Krogt, I, 0030:1.1
From: Nouveau Theatre du Monde, Van der Krogt, I,1:411, mention 'ttttt'
Price (without VAT, possibly to be added):
€

3 200,00
(FYI +/- $3 552,00 / £2 848,00)
Unless otherwise specifically stated on this map page, we charge the following expedition costs in euro (unfortunatelly, gone up with Covid, but still too low in reality!): 
– Benelux: 40 euro
– Rest of Europe: 60 euro
– Rest of the World: 100 euro
In stock
The Azimuth Projection of the South Pole
The Mercator projection is not useful for a so-called polar projection. For the South Pole projection, the South Pole is projected perpendicularly from the South Pole and then any point on a flat sheet (placed on the South Pole) (the so-called azimuthal projection). Thus, all meridians become lines departing from the South Pole and the parallels (or latitudes) become concentric circles centered on the South Pole.
The Azimuth North Pole projection is incorporated in the flag of the UN: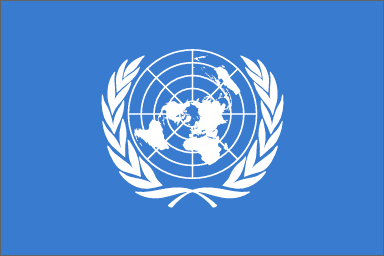 Exceptional first state map of the South Pole
When Jodocus Hondius purchased the copper plates from Mercator's legacy, it included the latter's traditional map of the North Pole map from 1595, but there was no map of the South Pole yet.
So, this map shows unchartered territory! It is one of the first maps showing the west coast of Australia. Nice detail in Australia showing t' Lant van P. Nuyts discovered in January 1627, Edel's Lant discovered in 1619, Eendrachts discoveries in 1616, as well as notes mentioning Williams Renier and Dirck Hertogs Ree and several other place names and early contacts with Australia. This present state predates the first appearance of New Zealand and Van Dieman's Land. Left is a cartouche with a blank shield.
Later states of this map include significant updates along the coast of South America and Cape Horn. A supposed coastline of the unknown southern continent appears.
The vertical text in the left bottom quarter relates to the discovery of islands by Magellan and Hernando Galego.