Settsu Province (Shogun era; now Osaka city)
by
Motonobu Aoo and Toshiro Eirakayu
Detail
Date of this map: ca. 1820
Dimensions (with margins): 33 x 26,7 cm
Condition: Very good. Original colouring. Strong woodcut print on Japanese rice paper on two sheets and clear image. Sufficient margins to frame. A few small wormholes restored at back.
Condition rating: A
Verso: blank
From: Kokugun Zenzu (Atlas of Japan, deluxe version)
Price (without VAT, possibly to be added):
€

350,00
(FYI +/- $388,50 / £311,50)
Unless otherwise specifically stated on this map page, we charge the following expedition costs in euro (unfortunatelly, gone up with Covid, but still too low in reality!): 
– Benelux: 40 euro
– Rest of Europe: 60 euro
– Rest of the World: 100 euro
In stock
Settsu
Settsu (摂津国, Settsu no kuni) was a Shogun province in Japan, which today comprises the southeastern part of Hyogo Prefecture and the northern part of Osaka Prefecture. It was one of the five provinces in the capital region under the Shogun regime. These five provinces were: Yamashiro, Yamato, Kawachi, Izumi and Settsu and they were concentrated around Kyoto, Osaka and Nara.
Osaka and its castle were the main center of this province. Most of Settsu's area comprises the modern day cities of Osaka and Kobe.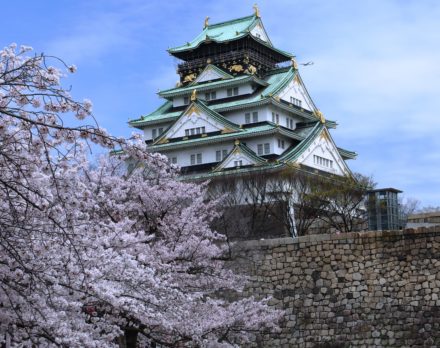 Kokugun Zenzu
The Kokugun Zenzu was an atlas made under the Tokugawa shogunate and given as a present to the favorite warlords. It contains more than 70 regional maps of Japan and was compiled by Motonobu Aoo and Toshiro Eirakayu.
Ino Tadataka
Based on the work of Japanese master Ino Tadataka (11 February 1745 – 17 May 1818). He  was a Japanese surveyor and cartographer. He is known for completing the first map of Japan using modern surveying techniques.
He surveyed Japan, a task, which consumed the 17 years of his life, covered the entire coastline and some of the interior of each of the Japanese home islands. During this period Inō reportedly spent 3,736 days making measurements (and traveled 34,913 kilometres), stopping regularly to present the Shogun with maps reflecting his survey's progress. He produced detailed maps (some at a scale of 1:36,000, others at 1:216,000) of select parts of Japan, mostly in Kyushu and Hokkaido.